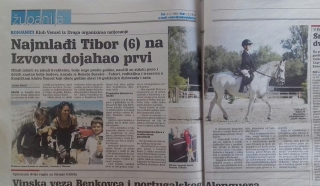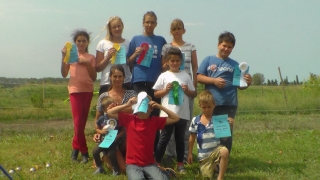 Date:
              24.87.2016. – 28.08.2016.
Summer camps
SUMMER CAMPS: Training camps for children and young riders. Schedule: learning about horses and their behaviour (practice and theory), fun at campfire, games, excursion to the lake of Vransko with the opportunity to bathe with horses, being in the nature, activities on the ranch (feeding and cleaning horses and other animals), according to the age and wishes.
Accommodation: Not overnight. In cases, in tents. Or in Biograd n/m appartman. Trainings are led by an experienced trainer and are adapted to the riding skills of the participants. Three meals per day and two classes of riding are included in the price of 1400Kn per week or 300Kn per day. 1100 Kn is the price for those who ride once per day. Applications: min. 7 days before start of the camp. Discount: If you apply to the camp before 1 of July, you can go for an extra ridding during the camp for free! Aim of the camp: To develop riding skills, to develop stylistic and gather theoretical knowledge, but most important is to have fun!